Canada: Truck catches fire at Montreal Airport Tarmac 2
&nbspMonday, July 10, 2023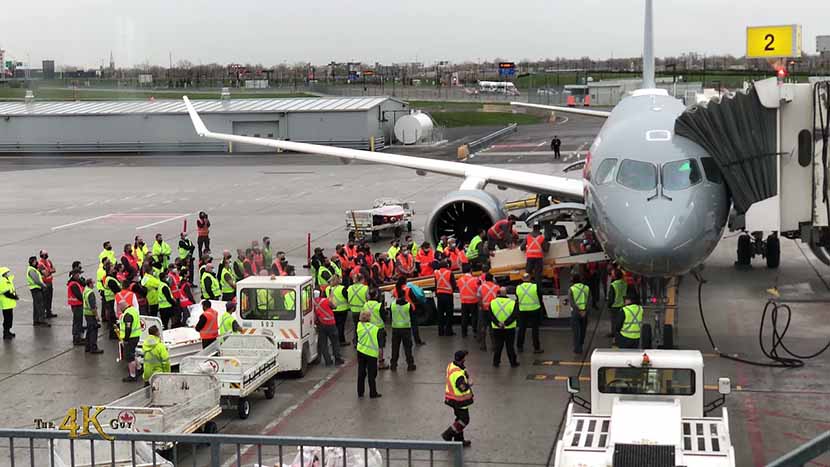 A vehicle fire on the tarmac of Montreal's Pierre Elliott Trudeau Airport prompted the swift evacuation of passengers from a nearby airplane. The incident occurred on Sunday afternoon when a vehicle caught fire underneath the aircraft. Thankfully, no injuries were reported, and authorities managed to bring the fire under control in less than thirty minutes. Flights were not significantly delayed due to the incident, according to airport officials.
Anne Marcotte, a spokesperson for the airport, explained that the fire originated in the engine of the water truck involved. Approximately 20 Montreal firefighters were dispatched to the scene. Photos taken after the fire was extinguished revealed soot marks near the rear door of the plane. Air Canada confirmed that the affected vehicle was indeed a water truck and stated that the crew efficiently conducted the deplanement of passengers after the aircraft, which had arrived from Geneva, had landed.
Ergun Calisgan, a passenger on a flight from Holland, witnessed the flames as his plane taxied past the incident. He described the experience as shocking and recounted how the captain informed the passengers about the engine fire. Other passengers shared their perspectives on social media, expressing their relief at the safe evacuation and readiness to return home.
An investigation has been initiated to determine the cause of the fire. Meanwhile, the affected aircraft is currently undergoing maintenance inspection. The prompt response of airport authorities and the professionalism of the crew ensured the safety and well-being of all passengers involved in the incident.
Tags: