Kernville witnesses decline in tourism, local businesses fighting
&nbspFriday, August 18, 2023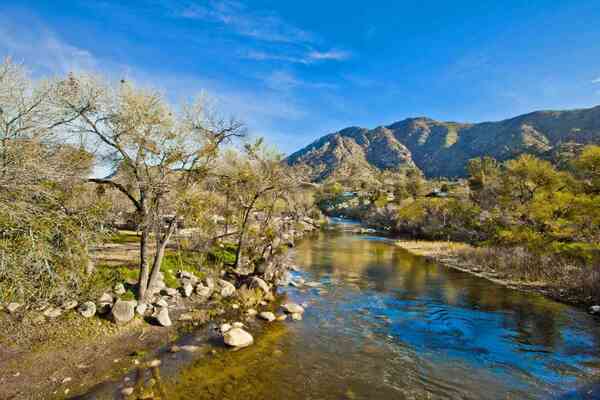 The tourism industry of Kern River Valley is taking a hit and regional level businesses say that they are fighting a lot.
Eyewitness News followed up with the revival initiations that carry on for months after the storms destroyed the area in March 2023.
Flooding has got straightened out and revitalization initiations have been progressing ahead however, locals claim that it's not moving fast enough.
Orion Sanders, Kernville Chambers of Commerce President, informed that they continue to sense the influence of these storms in the local financial system.
Gary Ananian, Kern River Conservancy Executive Director, said that on social media, there have been a lot of half truths that was told to prospective tourists.
The owner of Cheryl's Diner, Cheryl Borthick, said that they have tried to stay floating however, not all businesses have been quite fortunate.
Tags: