New York: State of emergency issued as deadly flooding strikes Northeast
&nbspTuesday, July 11, 2023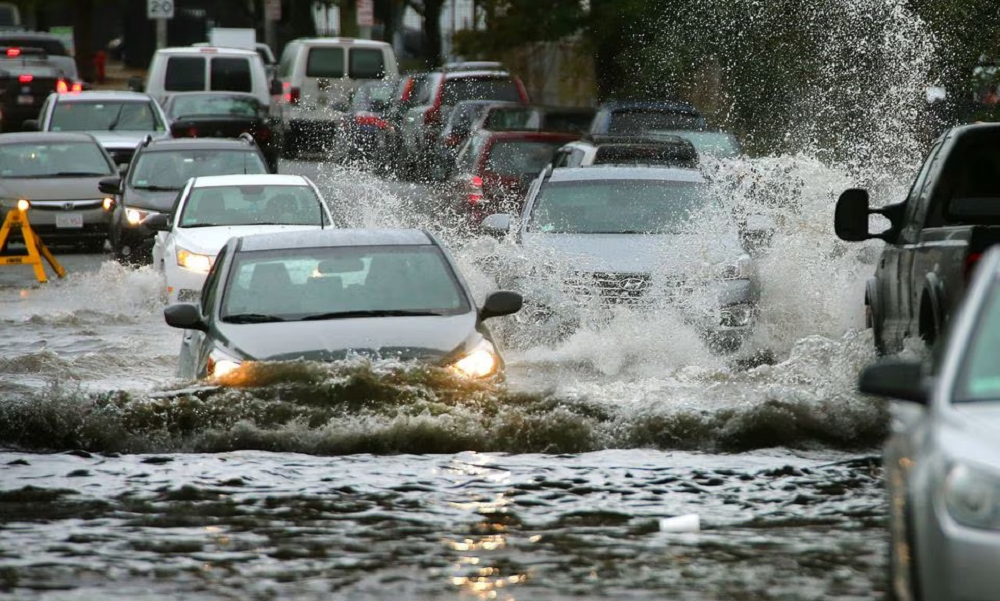 New York state has declared a state of emergency following deadly flooding caused by a slow-moving storm system that dumped over 10 inches of rain in the Northeast on Sunday. Tragically, at least one person has lost their life due to the severe weather conditions.
Orange County in New York's Hudson Valley region experienced significant impact from the storm. A woman in her mid-30s was killed in Highlands, New York, when she attempted to leave her house with her dog. Orange County Executive Steve Neuhaus reported that the victim's house had been swept away, but her family and the dog were unharmed. Multiple vehicles were also trapped and submerged in floodwaters, and several roads had to be closed due to the rising waters.
The situation worsened as bridges collapsed and roads became impassable, including the Palisades Interstate Parkway. U.S. Highway 6 near Fort Montgomery collapsed, further contributing to the transportation disruption. Highland Falls, a town in Orange County, became inaccessible from major routes due to the flooding.
Alan Mack, the Deputy Commissioner of Orange County, described how floodwaters completely cut off the village of Highland Falls from the surrounding areas.
While water levels have receded slightly, emergency officials have urged people to stay off the roadways until the water fully recedes. The New York State Department of Transportation warned that additional road closures were likely throughout the day due to ongoing flooding.
The state of emergency declaration will enable authorities to mobilise resources and provide assistance to affected communities. It is crucial for residents and travelers to prioritise their safety and follow guidance from emergency officials during this challenging time.
Our thoughts are with those impacted by the devastating flooding, and we hope for a swift recovery for the affected areas.
Tags: