Odisha Tourism meets with Singapore tourism businessshareholders
&nbspTuesday, August 1, 2023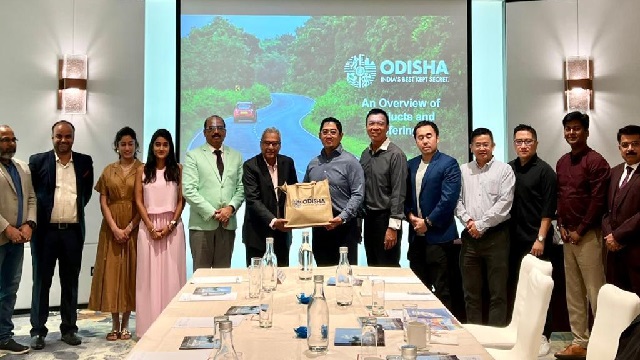 Odisha Tourism directed a planned assembly with important tourism business shareholders of Singapore during the fourth leg of their global tourism campaign.

The formal delegation from Odisha, headed by Aswini Kumar Patra, thestate Tourism Minister, discussed with the associates of the National Associations of Travel Agents Singapore (NATAS) for advancingassociations and teamwork within the tourism saegment.

The Director of Tourism Sachin R. Jadhav gave a demonstrationregarding thefinest tourism products that Odishacan offer. In the meantime, the importanttourisminvestors from Odishaexhibited their contributions to their equivalents in Singapore to help in craftingdistinctpackage trips to Odisha, as wellas knowing the desires from the Singaporean investors to encourage travelers from Odisha to Singapore.

TheOdisha government& FICCI delegation headed by Sachin R Jadhav, theDirector Tourism met with the Lim ChingKiat,the Executive Vice President andAlicia Chen, the General Manager of Changi Airport Group to deliberateregarding boosting tourist numbers in Odisha and enable travelers from Odisha at Changi Airport inSingapore.
Tags: