Over 18,000 foreign tourists visit Kashmir during five months of 2023
&nbspWednesday, August 9, 2023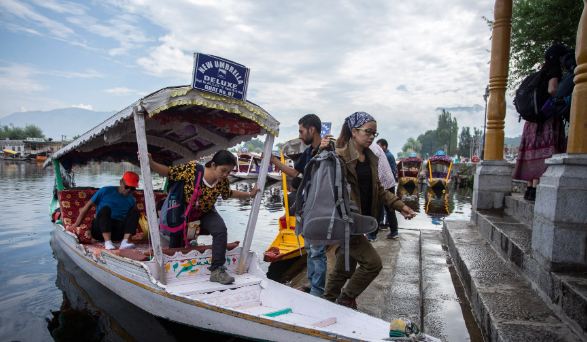 More than 18,000 overseas tourists came to Kashmir during the initial five months of this year, which is the maximum in the previous three decades, said the representatives. They stated that the fruitful manner of the G20 meeting in the region has given rise to better attention among the travelers. In addition to tourists from Southeast Asian countries like Thailand, Indonesia and Malaysia and residents of countries such as Italy, Spain, the UK and the US have also come to Kashmir in enormous numbers this time of the year.

Authorities mentioned the achievement of the G20 Tourism Working Group conference held in Kashmir in May as the cause behind the increasing numbers of inbound or overseas tourists.

Syed Abid Rasheed Shah, the Secretary of the Department of Tourism and Culture said that since the G-20 conference proved to be an outstanding
accomplishment, the world saw their actual tourism prospect. The emissaries, representatives, and high commissioners of G20 nations became familiar with the friendliness, cordiality and essence of Jammu and
Kashmir.

Shah said that a few decades before, Jammu and Kashmir remained one of the leading places around the world considering relaxation, adventure and mystical tourism and expected that it will once more turn out to be one of the finest tourist destinations in the world.
Tags: