Record cruise season lined up for Napier port
&nbspMonday, July 3, 2023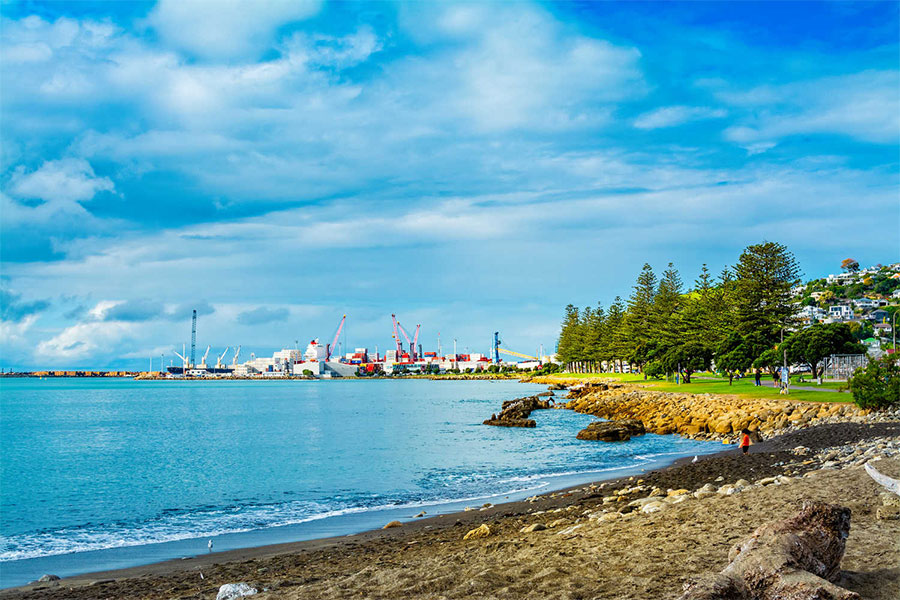 Two giants of ocean voyaging will make their maiden visits to Napier in a record season of 92 cruise stops with 130,000 passengers next summer.
They are Royal Caribbean's 306-metre, 3521–passengers Celebrity Edge, which entered service in 2018 voyaging the Caribbean and which berths at Napier on December 15, and the 277-metre, 2770-passengers Virgin Voyages liner Resilient Lady which entered service in May and arrives in Napier on January 9.
Both will make multiple visits during the summer, which a Napier Port Co spokesperson says includes 20 times when more than one liner is in port at once.
There's a particularly busy time in mid-February when 11 arrive in the nine days up to and including the February 15-18 Art Deco Festival.
The biggest liner using Napier remains the 348-metre Ovation of the Seas, which has a capacity of 4905 passengers and has been a regular visitor to Napier since it first called in January 2017, less than a year after entering service.
But there could be even bigger to come, in later seasons.
The spokesperson confirmed the port could handle such vessels as the new biggest-ever liner Icon of the Seas, a 365-metre-long megaship capable of carrying 7600 passengers and about to be pressed into service in the Caribbean.
No New Zealand seasons are understood to have yet been booked for the "Icon".
The port spokesperson said they are confident that Napier remains a popular choice of destination for the passengers and cruise lines with demand pointing to a record season ahead, including 18 double days (two cruise vessels in port at the same time) and two triple days.
A special feature is the Celebrity Edge with its variable-use viewing platform, known as the "Magic Carpet", which can be lowered down the side to give a sea-level experience beside the vessel.
The spokesperson said new wharf Te Whiti (6 Wharf), built at a cost of $175 million almost 12 months ago, had been designed as a multi-purpose wharf capable of berthing the largest cruise vessels coming to New Zealand including the Oasis-class liners, such as Icon of the Seas, as well as container and bulk cargo vessels.
The Port is now able to berth cruise vessels on five of its six wharves, providing what the spokesperson says is greater flexibility and availability for cruise lines.
Last month, Port staff attended a cruise industry debrief and provided an overview of the upcoming season to cruise industry operators and other key sector stakeholders.
They were now starting to prepare for the new season, working with Napier City Council, Hawke's Bay Tourism, tour operators and other local businesses and partners to offer a high-quality end-to-end experience for those visiting our region, the spokesperson said.
The visits range in duration from four to about 12 hours, from or to other destinations such as the Bay of Islands, Auckland, Tauranga, Gisborne, Wellington, Picton, Nelson, Kaikōura and Christchurch.
On one visit, the Celebrity Edge will have come from the Chinese port Lianyungang, according to the Napier port's schedule.
Tags: