Slow-moving storm complex prompts flash flood emergency in Arkansas
&nbspThursday, July 13, 2023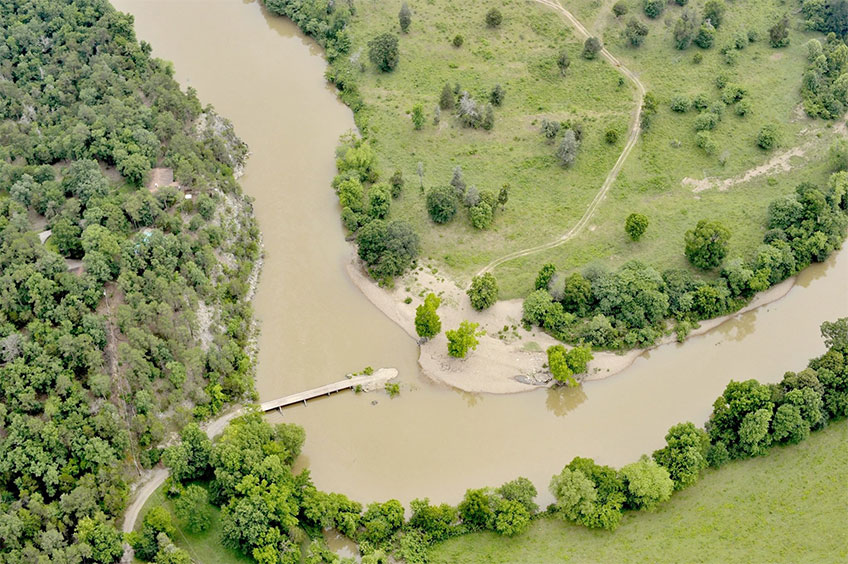 Heavy rainfall delivered by severe storms moving into the area inundated portions of southwestern Arkansas Wednesday morning, with meteorologists warning a "life-threatening situation" was unfolding.
The National Weather Service's office in Shreveport, Louisiana, issued a flash flood emergency for the cities of Stamps and Buckner, as well as the "extreme northeast" parts of Lafayette County, Arkansas, located in the southwestern corner of the state, Wednesday morning.
An estimated 8-10 inches of rain had already fallen, according to radar estimates, and an additional 2-4 inches of additional rain was forecast to fall.
There has been a complex of thunderstorms over that area much of the morning, and it hasn't been moving much, which has been the main issue, meteorologist John Feerick said.
He added that the storms had been producing 2-3 inches of rain per hour, and to add to the flood concern, the storms were moving slowly over the same areas.
Life-threatening flooding was the primary concern of the storms, and they had already dropped over 7 inches in the town of Patmos, in southwestern Arkansas.
Lewisville, a city in Lafayette County, had recorded 6.51 inches as of Wednesday morning.
Of the 3,350 power outages across the state late Wednesday morning, 1,200 of them had occurred in Lafayette County, according to a website.
The flood threat will last through the afternoon, but the weather is forecast to be dry for the following days. However, Feerick warned that there could be more thunderstorms over the weekend.
Tags: