Sri Lanka welcomes more international airlines and foreign visitors
&nbspWednesday, July 5, 2023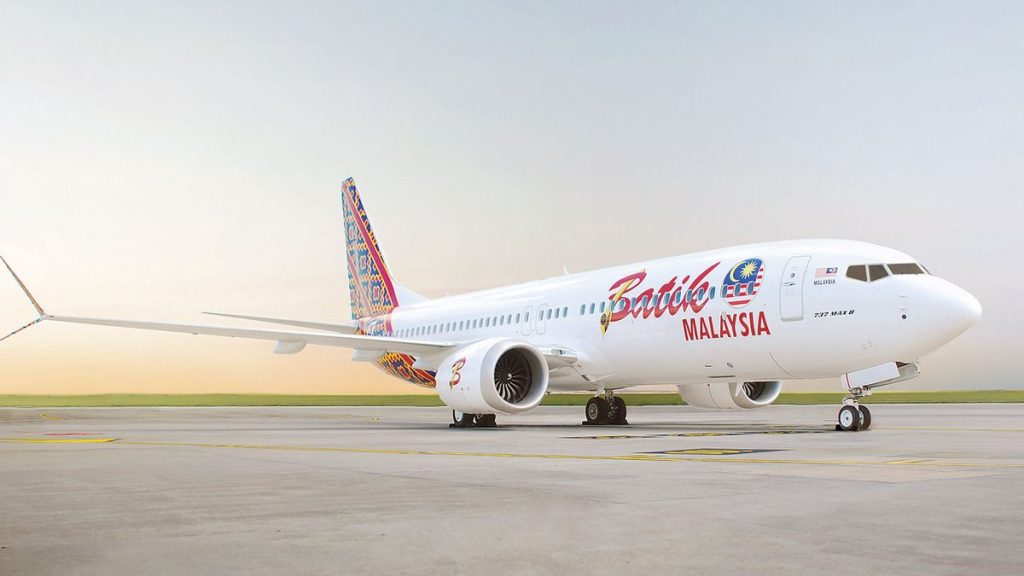 Among the other international carriers which have started operations to Sri Lanka in recent months are Batik Air (earlier called Malindo Air), which restarted a daily flight to Kuala Lumpur in May, and Air Seychelles, the flag carrier of Seychelles, which launched a twice a week service on June 20.
The new service could be essential for trade and tourism due to the distance between the nations.
It will also significantly reduce travel time for passengers visiting Sri Lanka and beyond, Air Seychelles Chief Commercial Officer Charles Johnson said. Qatar Airways added a fifth daily service in June.
There are others waiting to start flying to Colombo as well. Thai AirAsia is to start a four-times-a-week service between Bangkok and Colombo in July.
In August, another Star Alliance member, Turkish Airlines, will start flying directly between Istanbul and Colombo.
Currently, the Turkish flight is via Maldives which adds about 90 minutes to the flying time.
There are also reports that a memorandum of understanding will be signed soon between Israel and Sri Lanka, which will allow an aircraft belonging to Israel's Arkia airline to start scheduled flights to Sri Lanka from October.
Some airlines like Singapore Airlines are introducing new aircraft on the route to Colombo.
SIA started operating a Boeing 787 Dreamliner in late March for a four-times-weekly service and also announced that it would operate daily on the route from October this year.
Good news for the economy

All this can only mean good news for the Sri Lankan economy, which relies heavily on tourism.
More importantly, the country has had a tough few years when there were the Easter attacks in 2019, the two-year Covid-19 pandemic, and widespread street protests in 2022 in response to an unprecedented economic crisis that led to severe shortages of food, medicines, fuel, cooking gas, and electricity.
Countries closer to Sri Lanka are doing their bit too to improve tourism to the country.
In February, FitsAir, Sri Lanka's first privately-owned international airline, and a part of Aberdeen Holdings, a diversified Sri Lankan business conglomerate, inaugurated its flight on the Colombo-Chennai sector.
The flight which started as a three-times-a-week service was upgraded to a daily service in April. Chennai was the airline's first destination in India, a country with which Sri Lanka has close people to people and strong business ties.
Home carrier Sri Lankan said last year that it plans to connect to Europe and Japan thanks to its partnership with oneworld.
Alliance Air from India also operates between Chennai and Jaffna and operated 100 flights between the two cities on June 7 this year since it restarted operations in December 2022 after the global pandemic. At the moment it operates four times a week but plans to operate daily.
All this activity has seen passenger movements at the Bandaranaike International Airport (BIA), the gateway airport in Colombo, rise by 20 percent, and flight movements recorded a growth of 7 percent, the Airport and Aviation Services Sri Lanka (Private) Limited (AASL) said.
AASL added that this was an increase compared to the first quarter of 2023 and the first quarter of 2022.
20 Percent more passengers at BIA airport

The passenger movements at BIA recorded a growth of 20 percent – an increase from 1.374.130 to 1.651.039. Similarly, flight movements marked a growth rate of 7 percent, growing from 9.357 to 10.018.
At present, BIA facilitates over 18.000 passenger movements while providing services for around 120 aircraft movements daily.
On June 27 the Sri Lankan newspaper Daily Mirror reported that tourist arrivals to Sri Lanka crossed the 600,000 mark that week, data from the Sri Lanka Tourism Development Authority showed.
Sri Lanka had welcomed 79,900 tourists as of June 25, bringing the cumulative arrivals for the January 01 to June 25 period to 604.386.
India remains the largest tourist traffic generator for Sri Lanka. The neighboring giant contributed 28 percent of the total arrivals in June.
Ranking second is the Russian Federation, accounting for 9 percent of the total tourist influx, whereas in third position is the United Kingdom, contributing 7 percent of the total tourist arrivals.
While Australia ranks as the fourth largest source market for Sri Lanka, China has moved up a rank, becoming the fifth largest tourist traffic generator.
Other notable markets include Canada, Germany, the United States, Maldives, and France.
In June, tourist arrivals to Sri Lanka totaled 61.183 in the first 20 days of the month, provisional data from the Sri Lanka Tourism Development Authority showed.
As the tourism industry aims to entice 87.521 international visitors for June, Sri Lanka has realized 70 percent of its target.
Some 1.5 million visitors expected this year

For the June 21-30 period, Sri Lanka should bring 26.338 tourists, which is a daily arrival average of 2.633.
So far in June, the daily arrival average has been 3.059.
In the first week of June, Sri Lanka saw 19.365 tourist arrivals, and in week two the arrivals increased to 20.541.
In week three, tourist arrivals improved marginally to 20.986.
Sri Lanka expects to host 1.55 million visitors and earn 2.7 billion Sri Lankan rupees ($8.4 million) in much-needed tourism revenue this year, as it maps a road to the recovery of its tourism sector amid its worst economic crisis in decades.
This is up from the 720.000 tourists it welcomed in 2022, but is still below the record 2.3 million visitors that flocked to the country in 2018, Padma Siriwardana, managing director of the Sri Lanka Tourism Promotion Bureau, said recently on the sidelines of the Arabian Travel Market in Dubai.
Tags: