Travel And Tour World unveils its July edition. Read now!
&nbspMonday, July 3, 2023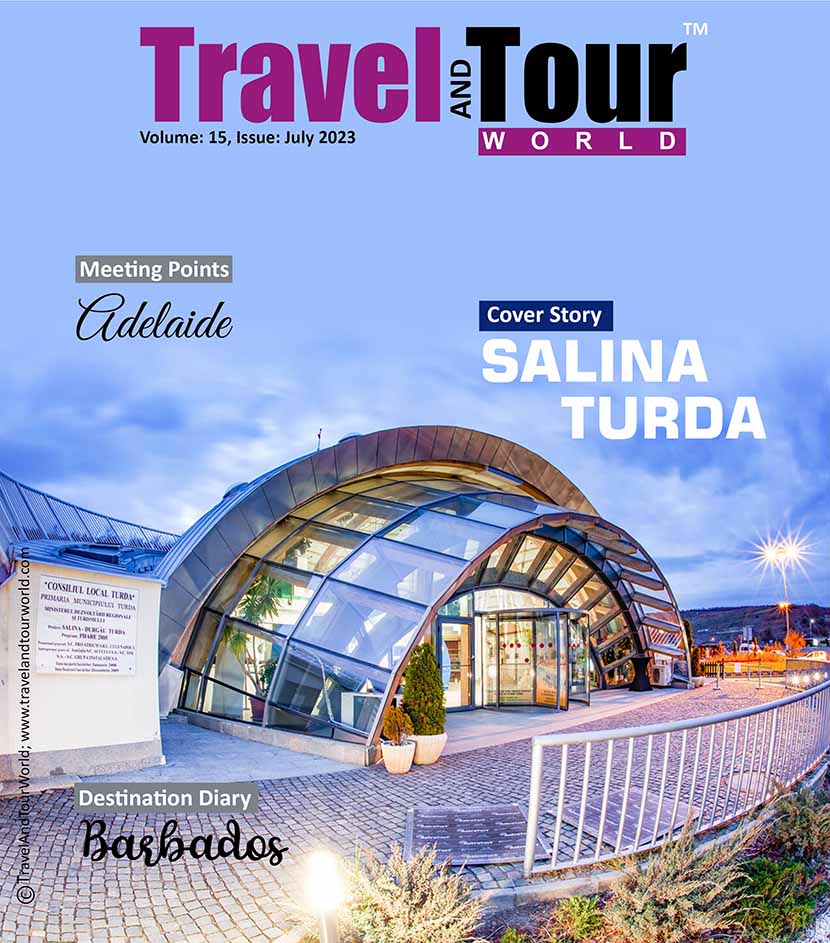 Travel And Tour World Magazine is thrilled to announce the release of its highly anticipated July edition. With a focus on extraordinary destinations and innovative travel experiences, this edition promises to inspire wanderlust and ignite a sense of adventure. Read now from this link.
The captivating Cover Story transports readers to Romania's Salina Turda, an enchanting underground amusement park nestled within the depths of a former salt mine. Discover the surreal beauty of this unique attraction and immerse yourself in its magical ambiance.
In the Destination Diary, the magazine whisks readers away to the Caribbean gem of Barbados. Explore the sun-soaked beaches, delve into the island's rich history, and indulge in its vibrant culture. Barbados awaits with open arms.
The Meeting Points segment spotlights Adelaide's impressive convention centers. The Adelaide Convention Centre, with its state-of-the-art facilities and breathtaking views of the River Torrens, proves to be an ideal venue for a range of events. Additionally, the Adelaide Showgrounds offers versatile spaces for exhibitions, conferences, and trade shows, setting the stage for unforgettable gatherings.
Tech enthusiasts will appreciate the Tech It feature, which delves into the synthesis of technology in green hotels. Discover how these innovative establishments harmoniously combine sustainable practices with cutting-edge solutions, paving the way for a greener and more responsible future.
The Special Feature takes readers to Thailand's Khao Yai National Park, a nature lover's paradise. Immerse yourself in the lush forests, marvel at cascading waterfalls, and encounter diverse wildlife. Khao Yai National Park offers an escape into the wonders of the natural world.
Lastly, indulge in the luxurious world of airport lounges in the Travel Tendency segment. Discover how these havens redefine travel comfort and elegance. Relax in plush seating, savor gourmet cuisine, and indulge in premium beverages while awaiting your flight.
The July edition of Travel And Tour World Magazine is a must-read for travel enthusiasts, offering a captivating blend of exceptional destinations, insightful features, and the latest trends in the travel industry. Embark on a journey of discovery and let your wanderlust be ignited.
Download and read Travel And Tour World Magazine's July edition and let your imagination soar. Happy reading and happy travels!
Tags: