Wales failing to attract overseas visitors
&nbspFriday, July 14, 2023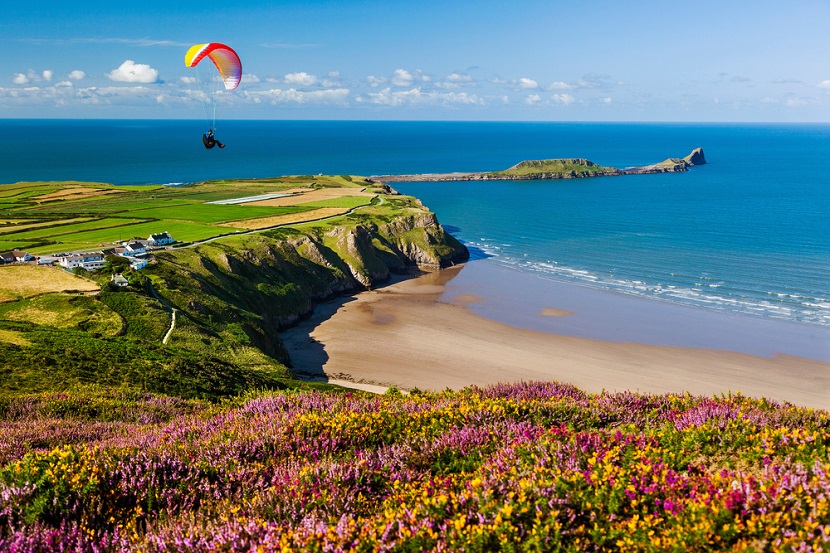 Wales' hopes of becoming a global tourist attraction are hampered by confused marketing, a lack of holiday packages and poor transport connections, MPs have warned.
The Welsh affairs committee is concerned Wales attracts "such a small proportion" of visitors to the UK.
Of 41 million international holidaymakers to the UK in 2019, just over one million visited Wales.
Visit Wales said it would work with VisitBritain on how Wales is marketed.
A report by MPs on the committee highlighted the country's "relatively low profile overseas" and said Wales lacks a coherent brand for the overseas market.
The report said £28bn was spent in the UK by international tourists in 2019, but only £515m – 2% – of that was spent in Wales. Tourism is estimated to be worth £3bn to the Welsh economy.
It also added that it was important the UK government bodies responsible for promoting Wales abroad reflect the distinct identity of each part of the UK in their activities.
Committee chairman Stephen Crabb said there were "missed opportunities" for businesses that would thrive on increased visitors and a "more concerted push" is needed to promote Wales abroad.
MPs recommended Visit Wales work with VisitBritain on how Wales is marketed in international campaigns by February 2024.
The report said that marketing of Wales must be stronger, with a clear theme devised to attract international tourists based on Wales' unique strengths and attractions.
Tour operators should be encouraged to include Wales in UK holiday packages, they added.
VisitBritain chief executive Patricia Yates said the company has generated an additional £34 million in overseas visitor spending for Wales in 2019-20 alone.
She said the company is bringing international tour operators and media on visits to Wales to boost product and destination knowledge.
Tags: